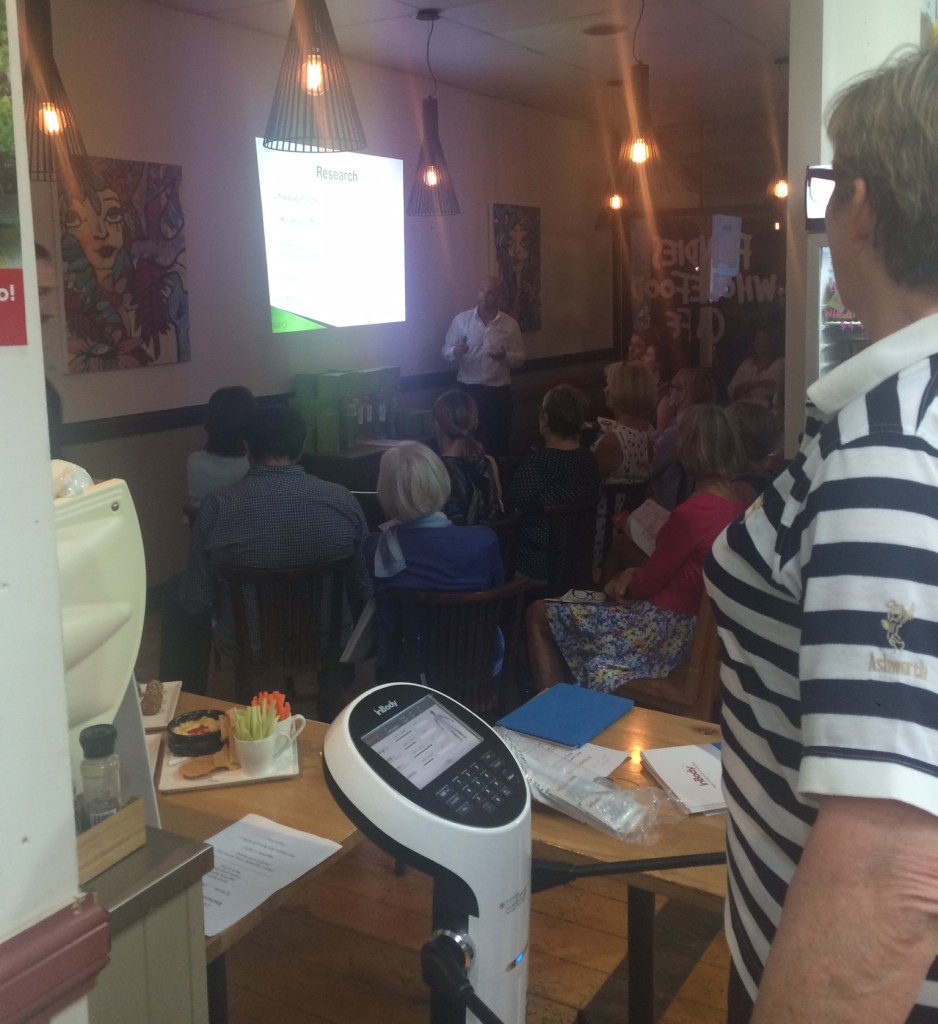 Another successful Living Lean Natural Weight Loss Seminars featuring Inbody Bio-impedence scans has been completed.
Wednesday night, the Living Lean team ventured to the wonderful Fundies store in Paddington in Brisbane to present our Natural Weight Loss seminar and showcase the Inbody Bio-Impedance Body Scanning technology.
The event was a great success mainly due to the warm, caring and welcoming nature of our hosts and store owners Mike and Lu Shanley.
Living Lean-approved cold-pressed juices and amazing cuisine were provided by the incredible staff at this industry leading outlet.
Customers were engaged and knowledgeable about health-based nutrition and were genuinely intrigued by the cutting edge research and information contained in the Living Lean presentation.
The Inbody bio-impedance scanner provided medical grade profiles of all customer body health and provided a starting platform to work from.
Sales were strong and the team at Fundies have identified a specific starting date for the 'Living Lean Natural Weight Loss Program' to begin. Completing the program together ensures customers are able to provide a support network for each other whilst ensuring accountability to the program. A private Facebook page is being established to be the hub of all activity with the Living Lean team being included to provide expert advice and support.
The Inbody scanner will return to the store on the 8th December to measure and outline all of the positive changes the Living Lean program has been able to create.
Well done Mike and Lu and the whole Fundies team. What a night!