Our Living Lean approved cafe of the week is Proteini Cafe, at 1/256 Crown Street Darlinghurst.
There are so many great cafe's in the city of Sydney but this one is fast becoming a standout among the healthy inner city types. I caught up with owner/manager Megan Cordingley to find out a little more about Proteini Cafe.
Living Lean: Proteini has definitely ticked the box for location, healthy food and taste. Can you tell me where the inspiration came from ?
Megan: Proteini was created to encourage a new social culture around eating healthy. I have lived in the area for many years and always found it difficult to find a place where I could walk in and order straight from the menu. I wanted to create a space where people could come in, relax, ask questions and have easy access to affordable healthy, nutritious food.
We often associate alcohol and greasy pub food with having a good time, I wanted Proteini to be a healthy take on that fun, social atmosphere, your healthy martini if you will, which is how the name came about.
Living Lean:  Proteini food is fast becoming a hit on Instagram with your meals and hashtag popping up with some amazing food pics. Does all your food look like it's ready for a photo shoot?
Megan: Thank you! We take great pride in the presentation of our meals, encouraging the idea that eating healthy should be fresh, uplifting and fun! We have been absolutely blown away, and humbled by, the social media conversation around Proteini and the beautiful food photography snapped and shared by our customers.
Living Lean: What's the price range with meals?
Megan: Our main dishes range from $10-$25, with sides and sweet, clean treats between $2-$6. We consider our portion sizes to be generous and ready to satisfy the hungriest Sydney-siders.
Living Lean: Opening times?
Tuesday – Saturday 7am – 3pm
Sundays 9am – 3.30pm
Monday – Closed
Megan:  Anything else you would like to tell new customers?
A lot of our first time customers are surprised by the flavour packed, nourishing properties of our meals – I think it's because somewhere along the line we learnt that eating healthy is a boring salad that leaves you hungry, when this is definitely not the case!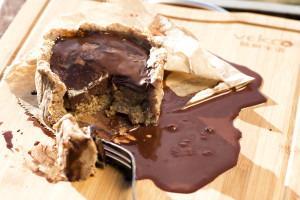 We are constantly experimenting, cooking, prepping and whipping up new creations to keep things exciting, always looking to include sugar-free, dairy-free, gluten-free, guilt-free options, so there's something for everyone. When we are preparing a vegan alternative or a healthy take on a traditional meal, we still keep things simple and ingredients natural and wholesome.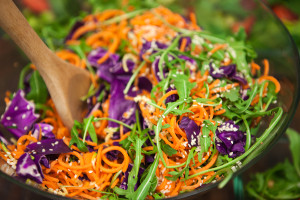 Check out Proteini by clicking here
The Living Lean team strongly encourages you to make an effort to sample the Proteini experience.
Not only will you find plenty of Living Lean approved options but we are sure you will be blown away by the sensory delights on offer.